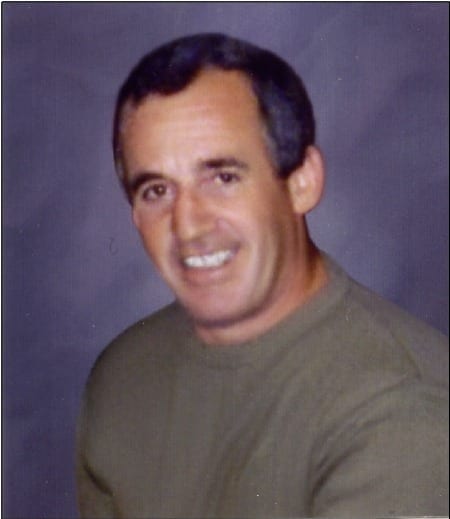 by Shawn McCarthy
This year, for the 13th summer, players from across New Brunswick will take to the field in the Robert Blacquier Memorial Fast-pitch tournament June 10th-12th in Miramichi.
A former President of the Nelson Softball Association, player, coach, and organizer, Robert passed away prematurely in the early summer of 2004. That summer, his friends in the Association decided to honour his dedication and support for the game by holding a tournament in his memory.
Current Association President, Adolphe Hache, says he's very happy that the tournament has been successful these past years, and hopes it will continue for many summers to come. He added that the event, as one of the first tournaments of the summer, has become anxiously anticipated by most fast-pitch teams in the province. Moreover, such was the demand this season that teams had to be turned away after a record 12 teams were registered.
Local teams include the Miramichi Brewers, a versatile squad that performed well in past years, and hope to do so once again. Former champions, the Eel Ground Eagles are in a re-building year and have a lot of young players who hope to cut their teeth on this weekend's competition. The Blackville 49ers will also see action, led from the mound by ace hurler Jim Keenan. Two newcomers will be the Nelson Express and the newly minted Doaktown club, both earning their stripes in the Miramichi Men's Fast-pitch League.
Guests will include last year's runner up from the Gespegiag First Nation near Campbellton, who will surely be looking to take top honours in 2016. Fellow Restigouche County Fast-pitch league members from Listuguj Mi'gmaq First Nation in Quebec, will also be on hand, with pitcher Robert Bernard from Whycocomagh, Nova Scotia, a five time Master's Native Fastball Champion, and three time world fast-pitch champion. The NB Under 21 Team, based out of the Fredericton area, who are warming up for the u-21 Canadian championships later on in year, will also be on hand. Finally, a team from Kensington and the PEI Under 21 team will round out the tournament roster.
Games will commence Friday, June 10th at the Gerald King Memorial Field, and continue into the weekend with games played at the King and Merle Doyle Memorial fields. Anyone who wants to see some quality fast-pitch softball is encouraged to attend. Nothing fires up the players on the field and makes the organizational staff any happier, than to see the stands filled with cheering onlookers.
Tournament Chairman, Mike McKenzie, told this reporter that he looks forward to this event every year, as it allows him to renew old acquaintances and forge new and lasting bonds with fellow softball enthusiasts. He added that the event is the Nelson Softball Association's way of keeping Robert Blacquier's memory alive, and it certainly appears that they are succeeding in that endeavour.