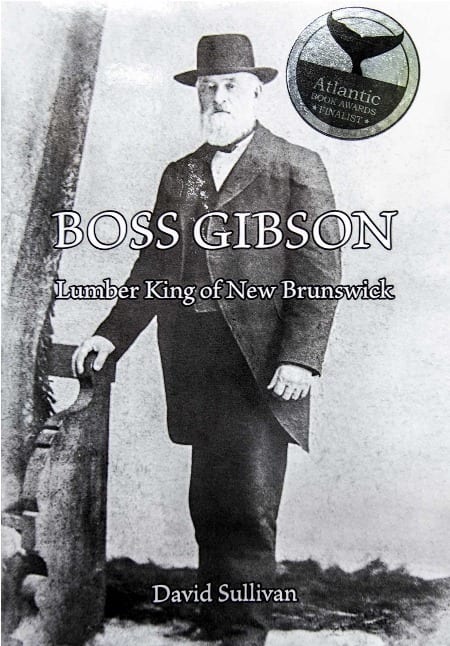 by James M. Fisher, The Miramichi Reader
One cannot read a history of New Brunswick without coming across the name Alexander Gibson, or "Boss" as he was affectionately called by his family, friends and employees. So it was that after reading several different books on New Brunswick, I decided to see if anyone had published a book about the man. An Internet search quickly informed me that a book had just been published (in 2015) by David Sullivan entitled Boss Gibson: Lumber King of New Brunswick (Friesens Press). I contacted the author (who lives in historic St. Andrews), and he kindly sent me a review copy.

"..the most colourful, and in his day, the most important lumber operator on the Nashwaak and St. John rivers." – Lord Beaverbrook
Who Was the "Boss"?
Alexander Gibson lived from 1820 to 1913, and in those years managed to acquire woodlots, build saw mills, a cotton mill, establish the town of Marysville (a National Historic Site), and run railways. Lord Beaverbrook described Boss Gibson as: "the most colourful, and in his day, the most important lumber operator on the Nashwaak and St. John rivers."
Colourful he certainly was, and larger than life; a big fish in the small pond that was New Brunswick back in the mid to late 19th century. It took a man with vision and some capital at his disposal to acquire what would become a veritable monopoly on wood and acreage in NB. In 1896, the Timber Trades Journal devoted part of its annual special edition to Boss Gibson, "the single largest employer of labour in the province, a man, who at 76 was still the mastermind and personal overseer of every department of his business, a man of note not only in his own province, but widely known beyond its borders." 
At his death at age 93, there were many tributes to this great man, but one from the York Gleaner pronounced that Gibson "had all the good points of Rockerfeller and Carnegie with none of their defects" and that Marysville was "a place of happy homes socially in which dwell a contented and prosperous people."
Conclusion
This book was just what I was looking for regarding the life of Alexander Gibson, and is well written by a man who has an obvious love for New Brunswick history for he has written a book on the historic Algonquin Hotel as well as several pertaining to St. Andrews itself (where he runs a resort). If you are looking for a thorough history of Alexander Gibson, then this is the book you'll want to read. Boss Gibson made the shortlist for the first ever New Brunswick Book Awards, and I will add it to my "Very Best" Award long list of books that I have read in 2016.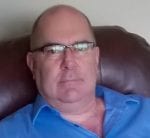 James M. Fisher lives in Miramichi. James is an ardent reader whose aim is to highlight New Brunswick authors and publishers, as well as cover subjects of interest to New Brunswickers in particular and Maritimers in general. For more visit his website or like his page on Facebook.