by James M. Fisher, The Miramichi Reader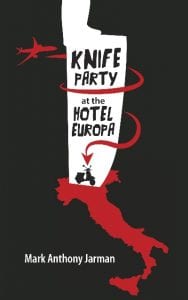 A man, let's call him Adam (since one of the stories in this collection is called "Adam and Eve Saved from Drowning", and Eve is the name of his cousin and sometime travelling companion) is trying to escape his past: a failed marriage, children grown and out of the house, and the beautiful woman that he left his wife for suddenly departs his life. Might as well go to Italy for the summer where he sweats it out, escapes a knife party (knives figure prominently throughout the book), drinks wine, takes drugs, eats, considers becoming the next Pope and falls in love with his pretty cousin Eve. Among other things.
In a book that is reminiscent of Hunter S. Thompson's The Rum Diary you will see Italy (primarily Rome and Pompeii) in a magically weird kind of travelogue while our man wrestles with his past and stumbles through the present:
"I consume Italy and Italy consumes me, devours me like a woman. I love it, love the wild sea and crazy cliffs and hilltop vistas and then the smudged slums on the horizon like magic, spires vibrating over the rails like a charcoal etching and we step off the train into the tremors and treasures of each Italian city."
This book is full of such inspired thoughts and Jarman is a master at putting words on a page like a jazz musician fills the air with myriad notes for your interpretation. Five stars for a very special book, one that is definitely on my "to re-read" shelf.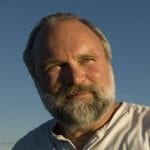 Mark Anthony Jarman's writings run the gamut from fiction to poetry to travel writing. A graduate of the Iowa Writer's Workshop, he has been shortlisted for the O. Henry Prize and has won the Gold National Magazine Award in nonfiction, the Maclean-Hunter Endowment Award (twice), and the Jack Hodgins Fiction Prize. His novel Salvage King Ya! Is on Amazon.ca's 50 Essential Canadian Books. He has published in The Walrus, Canadian Geographic, Hobart, The Barcelona Review, Vrig Nederland, and The Globe and Mail. He currently teaches at the University of New Brunswick and is the fiction editor of The Fiddlehead literary journal.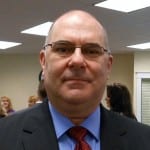 While not a New Brunswicker by birth, James M. Fisher has lived in Miramichi for over seven years and feels quite at home there. James is an ardent reader whose aim is to highlight New Brunswick authors and publishers, as well as cover subjects of interest to New Brunswickers in particular and Maritimers in general. For more visit his website or like his page on Facebook.