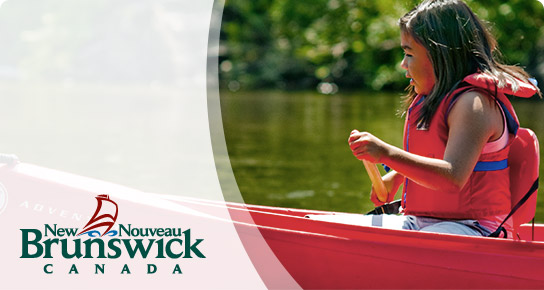 The following statement was issued today by Nathalie Chiasson, chairperson of the New Brunswick Human Rights Commission, on the occasion of International Youth Day, August 12th:
In December 1999, the United Nations approved a resolution decreeing that August 12 would become International Youth Day with the theme Youth is the future of mankind, to promote the World Program of Action for Youth.
This program encourages action for youth aged 15 to 24 in 10 priority areas: education; employment; hunger and poverty; health; environment; substance abuse; juvenile justice; leisure-time activities; girls and young women; and the full and effective participation of youth in the life of society and in decision-making.
The program recommends taking action at the regional, national, and world levels. I encourage the decision-makers in our province to implement programs in these various sectors to address the challenges of our youth.
The acceptance of human rights for people of all ages is not a process that can be accomplished in a few years; it will take several decades or even centuries. Although this is a collective effort, history teaches us that it is often the new generations that are the catalysts for important changes in our society.
Young people, dissatisfied with the way things are, push us to improve and encourage us to question the status quo. Women's suffrage, the rights of people of all ages, origins, races and nationalities, recognition of the right to love the person of one's choice and to assume one's true sexual identity are the result, to a large extent, of young people who refuse to accept the barriers imposed on them.
The commission recognizes that New Brunswick must support a culture where, when an injustice is observed, each of us has the ability to act. At the dawn of the 50th anniversary of the Human Rights Act, the commission is also aware of the importance of including youth in our social undertaking toward a prosperous and non-discriminatory future.
For these reasons, the commission is committed to highlighting the contributions of young people by implementing a Youth Human Rights Award in 2017, which will be given to a person for outstanding efforts, achievements and leadership toward advancing human rights and equality in the province and can serve as a model for all young people.
Since 1967, the commission has protected and promoted the values associated with human rights, such as respect, appreciation for diversity, and absence of discrimination. In 2017, it will be the 50thanniversary of the Human Rights Act. This will serve as a focal point for expanding recognition of the basic principle that all human beings are equal in dignity and rights.
Follow the commission on Twitter.