7th Annual Run the River 2018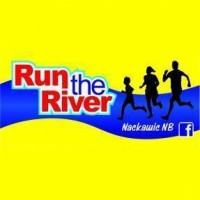 The 7th Annual Run the River 2018 in Nackawic, York County, New Brunswick will be taking place on Saturday, November 3rd, 2018 from 9:00 am to 12:00 pm noon.
Sponsored by Ryan's Pharmacy and Liv9 Nutrition in support of the Nackawic Bend Ski Club's Skis in Schools initiative. For the 7th consecutive year, race central is held at downtown Nackawic, overlooking the majestic Saint John River and the World's Largest Axe.
The running distances are 10k/5k/3k/1k. All participants will receive a beautiful, custom made medal, along with other swag (Run the River water bottle, chip-timing) and draw prizes. COME OUT AND JOIN THE FUN!!!
The 1K Kids Fun Run is Free, and the fees for the 3K, 5K, and 10K distances are the lowest in the region at $25 (aged 14 and older) and only $12 (aged 13 and younger). For more information about our fundraiser road race, visit our Facebook page, or REGISTER at: https://raceroster.com/events/2018/16401/run-the-river-2018
"View" and "Like" Run the River's Facebook page at: https://www.facebook.com/runtheriverNackawic/ 
Also visit: https://raceroster.com/events/2018/16401/run-the-river-2018
https://events.runnb.ca/event/run-the-river-2018/20834/
Find the event on The River Valley's Events Calendar at: http://www.therivervalley.ca/community/Calendar/event.aspx?i=6346
Mighty Fredericton's Events Calendar: http://www.mightyfredericton.com/community/Calendar/event.aspx?i=6347
Facebook: https://www.facebook.com/events/2136300699946457/