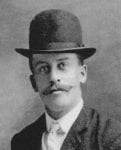 The Atlantic Salmon Museum 33rd annual Hall of Fame inducts six individuals whose lives have been intertwined with that of the Atlantic salmon. This year they honour:
HARRY WHITFIELD BRADBURY (1880-1956) of Woodstock, NB. Harry was a long-time Chief Game Warden for Carleton County and most of York and Victoria Counties, recognized for his prowess in bringing even the most elusive of offenders to justice. As an outstanding angler, he built a camp (The Outlaws) on the north branch of the Southwest Miramichi near waters now officially known as The Bradbury Pool.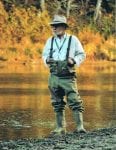 GARY COLFORD of Upper Blackville, NB has been a well-known and much sought-after guide on both the Miramichi and Cains Rivers almost since he began his career in 1965. His prowess and enthusiasm for the art of salmon fishing are paralleled only by his ability to instill in others the same joy of the sport.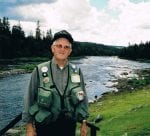 WESLEY "WES" ROY CURTIS of Gray Rapids, NB. In his long career, "Wes" has worked for most of the well-known outfitters on the Miramichi and on the Cains, and is now Head Guide at Mountain Channel. Fishing with "Wes" is acknowledged by many to be the highlight of their visit to the Miramichi.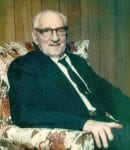 GEORGE ANGUS MCFARLAND (1906-1986) of East Glassville, NB. George worked as a warden for many years but in his heart he was an angler who loved to try his luck in the pools of the North Branch of the Miramichi. He shared his love of fishing with a good many friends who, in his honour, made sure that one of his favourite spots, The McFarland Pool, was named in his memory.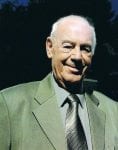 JOSEPH GILBERT "GIL" ROUSSEL, McNamee, NB (1933-2007). "Gil" Roussell came to the guiding profession a little later in life than most, but quickly became adept at his trade. During the years he worked for Wilson's Sporting Camps, his services were consistently sought after by returning anglers, including the noted fish and wildlife artist, Arthur Taylor.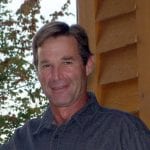 RONALD MARTIN "MARTY" STEWART of Taymouth, NB. "Marty" is renowned on the Miramichi and beyond as an exemplary guide who effortlessly combines his extensive knowledge of the water and its salmon with a keen sense of professionalism and dedication.
Congratulations to all of this year's inductees. For more information please contact the Atlantic Salmon Museum at 506-365-7787 or email museum@nbnet.nb.ca.