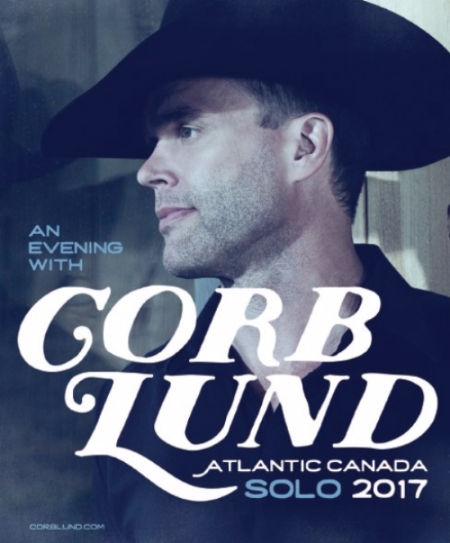 Shivering Songs is proud to present Juno Award winner Corb Lund's Solo New Brunswick tour. The Tour will bring him to Saint John May 3rd at Imperial Theatre, Moncton May 4th at the Tide & Boar Ballroom and Fredericton May 6th at The Fredericton Boyce Farmers' Market.
Goth girls to survivalists, bovines to bibles, antique pistols to vintage motorcycles: Alberta-born honky-tonker Corb Lund's song craft covers it all. From a rustic retreat deep in the Rocky Mountain forest to the rolling mountains of the west coast.
After launching his new record Things That Can't Be Undone worldwide on US label New West Records in the fall of 2015, Juno award-winning artist/cowboy Corb Lund begin 2016 taking Alberta culture on the road. Lund and his long-time band The Hurtin' Albertans toured the Netherlands, Germany and England before returning to Canada at the end of January for his first two-month tour of his home and native land since recording Things That Can't be Undone in Nashville with 2016 Grammy Award nominee producer Dave Cobb.
Since the release of Things that Can't be Undone Lund has continued touring throughout western Canada and will be part of the upcoming western Canada tour of The Last Waltz Remembered show along with New Brunswick's Matt Andersen and Amy Helm.
Josh Bravener and Justine Koroscil of The Hypochondriacs will be opening each of Lund's New Brunswick's shows.
The post Corb Lund Solo NB Tour Kicks Off Tomorrow appeared first on Giv'er Saint John.