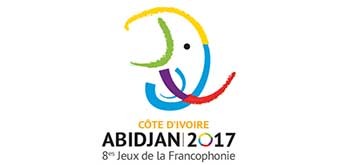 The provincial government revealed this week the members of the team that will represent New Brunswick at the 8th Games of La Francophonie July 21-30 in Abidjan, Ivory Coast.
"I congratulate the athletes, artists, and staff selected to be part of the Canada-New Brunswick delegation to these international games, which will begin in four days," said Economic Development Minister Francine Landry, who is also the minister responsible for La Francophonie.
The games are held every four years (in French only). They bring together thousands of young people who take part in sporting or cultural activities and come from the 84 countries and governments that are members or observer states of the International Organization of La Francophonie.
"We can all be proud of New Brunswick's participation in these prestigious games," said Landry. "Through the province's officially bilingual status, we can benefit from major international partnerships, which are, in the end, advantageous to our economy, our communities and our families."
Team Canada-New Brunswick is comprised of more than 35 participants, including athletes, coaches and mission staff.
"I invite all residents of the province to extend their best wishes for success to the members of the Canada-New Brunswick delegation in Ivory Coast during the Games of La Francophonie," said Tourism, Heritage and Culture Minister John Ames. "These young New Brunswickers will come back transformed, full of ideas they will no doubt share to foster our province's economic and social development."
The following athletes will represent New Brunswick in three sports disciplines:
Track and field
Barry Britt (1,500 m, 500 m and 1,000 m)
Shelley Doucet (marathon)
Jonathan Gionet (shot put)
Elizabeth Macdonald (hammer throw)
Naomie Maltais (hammer throw)
Chris Robertson (decathlon)
Alex Witmer (high jump)
Coaches: Gabriel LeBlanc and Yvan Pelletier
Wrestling
Darrion Sterling (under 69 kg)
Samantha Stewart (under 53 kg)
Mario Tran (under 57 kg)
Coach: Donald Ryan
Judo
Andrew Blaney (under 100 kg)
Alex Colpitts (under 90 kg)
Gabriel Traversy (under 81 kg)
Andrew Vienneau (over 100 kg)
Coach: Josée Daigle
In addition, artists will represent New Brunswick in the following cultural competitions:
storytelling: Stephanie David
literature: Gabriel Robichaud
song: Raphaël Butler
song – musician: Mathieu Belliveau
song – musician: Jason Arsenault
photography: Annie France Noël
sculpture and installation: Émilie-Grace Lavoie
digital creation: Alisa Arsenault
digital creation – technician: Mathieu LeBlanc
The athletes and artists on Team Canada-New Brunswick will be supported by the following mission staff:
delegation head: Isabelle Doucet
chef de mission: Jean-Luc Benoit
assistant chef de mission: Stéphane Hachey
cultural team manager: Rebekah Chassé
communications and social media: Normand Léger
operations and logistics: Pauline Cormier
sport-culture liaison: Monique Bourque
sport-culture liaison: Éric Lebreton
The Team Canada – New Brunswick website will be updated to include results, news and photos.