A brief look at Kaitlin Hickey's set design for The Space Between.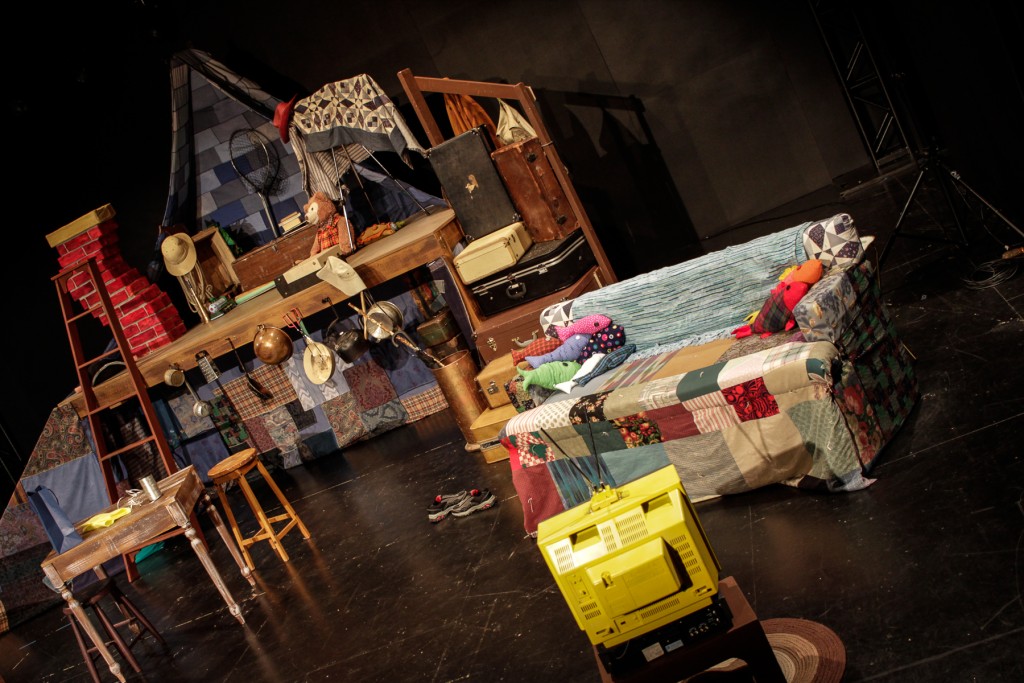 Theatre New Brunswick's (TNB) 2016 Young Company production The Space Between is now on tour. Between February and April, the company will crisscross the province performing more than 60 shows for NB students.
This year's production features a beautiful set designed by Toronto-based production designer (and East Coast expat) Kaitlin Hickey. This marks her second design as part of our current season, having previously designed the set for our production of the Morris Panych play, Vigil.
For The Space Between, Hickey has designed a magically engaging world, perfect for audiences young and old. It's the ideal environment for a story about two opposing characters learning to accept their differences and embrace their family bond.
Affectionately dubbed, "The Quilted Cottage", Hickey's design incorporates an attic, a bedroom and a fishing wharf, all surrounding a common room that works as the play's central area.
"I wanted the set design for the Old Man's cottage to be a place of memory," she said. "Worn, lived in, textured and of great comfort. I was drawn to the idea of a quilted cottage, in which each piece of fabric represented a memory or past event in the Old Man's life. What may look to The Child as pieces of an old, shabby, boring quilt – to the Old Man are stories and experiences of his past. It is only through communicating and understanding that both The Child and the Old Man can see the richness, joy and vibrancy of each other's lives."
The symbolism is strong – both in the story and the set design that supports it.
"We all make our own little life patchwork quilt," said Hickey. "Collecting fragments of experience there, pieces of information here, morsels of memories; we amass odds and ends of people, places, impressions and things we never expected and perhaps never wanted.
"The stitching together of these scraps of life is a gradual process, and, like the piecing together of a quilt, it is a slow, steady act of love. Ultimately, we are made richer and warmer by each unique piece."