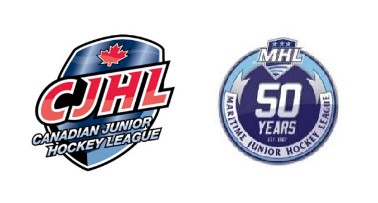 The Maritime Junior Hockey League (MHL www.themhl.ca) is searching for a PRESIDENT.
The MHL, a member of the Canadian Junior Hockey League (CJHL www.cjhlhockey.com), has been in continuous operation since 1967. Currently, the league consists of 12 teams based in Nova Scotia, New Brunswick and Prince Edward Island.
The President is a FULL-TIME leadership position who reports to the Chairman of the Board and will provide leadership in the areas of business development, marketing, sponsorship, compliance of league policies, standards, and oversee the various committees within the MHL.
The President will establish and maintain contact and good relations with its members, Canadian Junior Hockey League, Hockey Canada, Provincial Branches, sponsors and all partner leagues.
The successful candidate will have the following Education and experience:
Proven highly successful and strategic leader
Business administration degree, diploma or equivalent
Expertise and demonstrated results regarding: Sport development, Marketing, Branding, Revenue development (e.g. sponsorship, events and merchandise management) and Media and public relations
Proficiency in the use of computers with minimal administrative support
Knowledge of the rules and regulations for the CJHL, MHL and Hockey Canada
The successful candidate will have the following attributes:
Proven ability to set and execute a shared vision for the league that combines strategic and financial results
Ability to foster a cooperative work environment
Excellent communication skills verbal and written
Strong interpersonal skills and the ability to deal with difficult situations with diplomacy
Flexible and adapts to change quickly
Ability to take responsibility for actions and decisions made
If you have a passion for sport and an aptitude for business and wish to lead a progressive League Team of Governors, please send your resume and a cover letter outlining your credentials for the position by Thursday June 30th, 2016 to:
MHL PRESIDENT SEARCH COMMITTEE
PO BOX 1474
TRURO, NOVA SCOTIA B2N 6V2
or
SEND VIA EMAIL TO: mhlsearch2016@gmail.com
Only those selected for interviews will be contacted. No phone calls will be accepted.