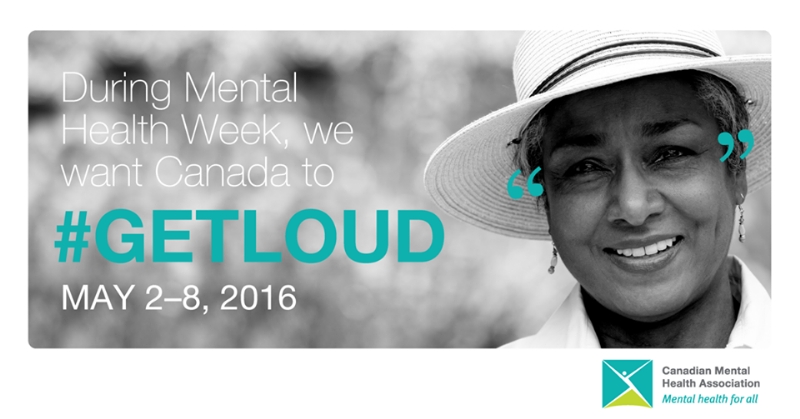 Mental Health Week is being held in New Brunswick May 2-8.
"As part of Mental Health Week, I encourage all New Brunswickers to talk openly and honestly about mental health issues," said Health Minister Victor Boudreau. "Mental health is important and we need to reduce the stigmas that often create barriers for those who live with mental health challenges every day in our province."
In May, the Canadian Mental Health Association is organizing various events to raise awareness about mental illness across the country. This year, the association is focusing on the mental health of seniors.
One in four Canadian seniors has a mental health issue. And there is growing evidence that the incidence of mental illness is increasing in older adults.
According to the association, depression is the most common mental health problem for older adults, and men over the age of 80 have the highest suicide rate in Canada.
Seniors are often undertreated for mental health problems. These reasons may include:
symptoms mistaken for other conditions: many seniors have multiple health problems. It is sometimes difficult to tell the difference between signs of physical and mental illness. Also, symptoms of mental illness may look different in older adults;
discrimination and stigma: some people are unwilling to ask for help for fear of what others may think and how they may be treated;
believing it is too late in life to make changes: seniors, family members and others can believe it is too late to do anything about poor mental and physical health in older age;
physical and financial challenges: it can be difficult for many older people with mobility issues and financial challenges to get treatment; and
service availability: everyone's treatment needs are different, and sometimes the right services and community supports aren't available when people need them.
If you are a senior with a mental health issue, there are treatment options and strategies that can help:
talk to your family doctor;
talk with supportive friends and family; and
connect with others who have personal experience with a mental health problem.
New Brunswick has 22 mental health centres. A list of all the mental health centres services is available on the Department of Health website.