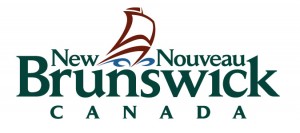 The provincial government is calling for expressions of interest for individuals to serve on an electoral reform commission and is also inviting the public to comment.
"We are encouraging a conversation in New Brunswick about issues which are important to our democracy," said Health Minister Victor Boudreau, who is also deputy house leader. "The government is asking New Brunswickers to come forward to work with us to improve our electoral system. It is unfortunate that the official opposition declined to join the government and third parties in forming a select committee for this purpose."
Interested parties are invited to outline their experience and qualifications, and submit an Expression of Interest to Serve.
As part of the process, those who wish to serve on the commission are being asked to read the Strengthening New Brunswick's Democracy discussion paper.
Expressions of interest will be accepted by email at Nominations.ECO-BCE@gnb.ca, by fax at 506-453-2266 or by mail at: Nominations – Commission on Electoral Reform, Executive Council Office, Chancery Place, P. O. Box 6000, Fredericton, NB E3B 5H1. The deadline for submissions is October 7th.
In addition to the commission, the public is encouraged to participate by reading the discussion paper and submitting comments by October 31st.
"We made a commitment to New Brunswickers to investigate means to improve participation in democracy and it is a commitment we are keeping with the creation of this commission," said Boudreau.
The information received will be compiled and analyzed by the five-member commission and recommendations will be submitted to the Clerk of the Executive Council in January 2017.